●Automatic production workshop for LED grow light.
It's rated as provincial intelligent demonstration workshop by government.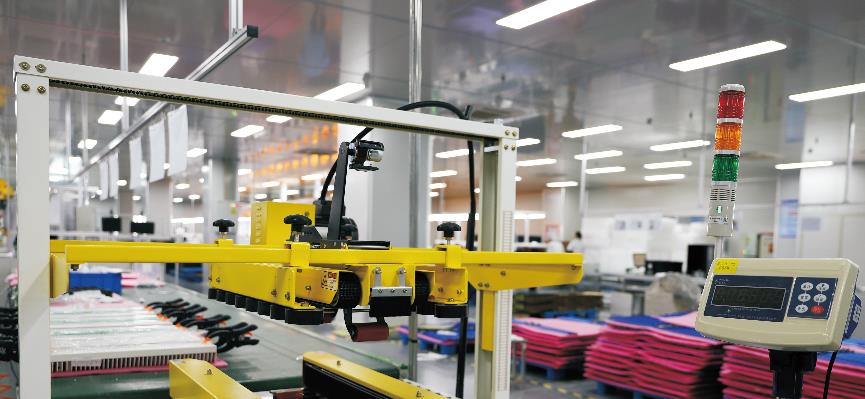 With the advent of the Industry 4.0 era, intelligent manufacturing has become an inevitable trend for the development of traditional manufacturer. Lumlux is actively deploying the upgrade of intelligent manufacturing production workshops, launching the E-SOP intelligent integrated system, introducingautomatic dispensing robots, bionic mechanical handling arms, and all-digital LED grow lighting test aging lines. The intelligent production line for all-digital LED lighting manufacturing, from the intelligent management system to the integration of intelligent manufacturing equipment, has been completed, and the entire line has been put into use.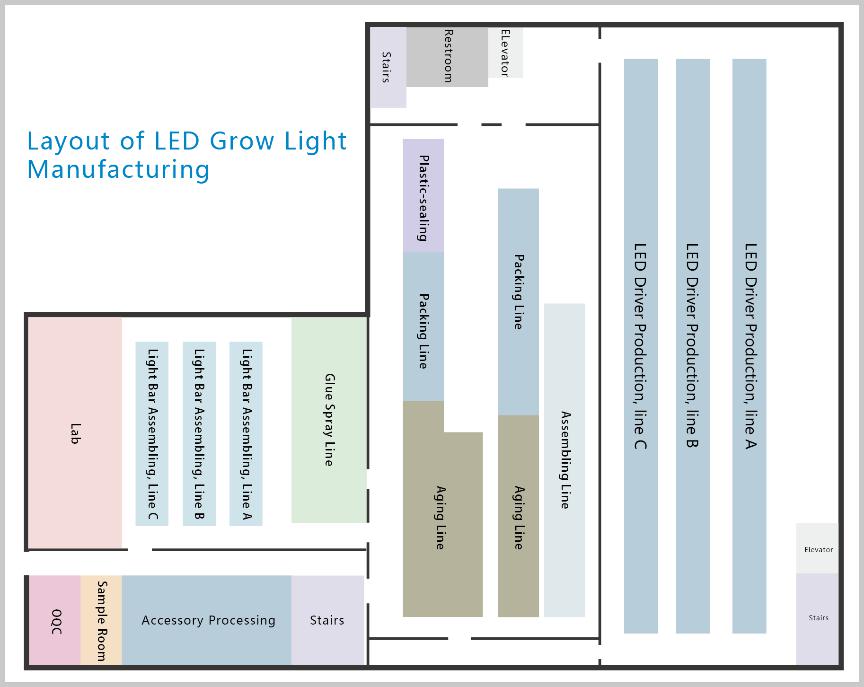 ●E-SOP Intelligent Integrated System.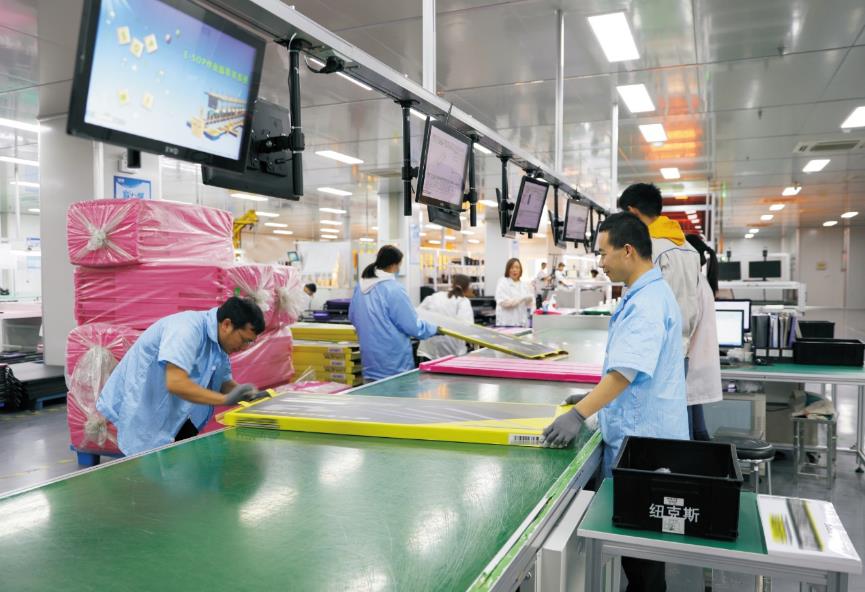 Four principles: Paperless approval, Visible process, Intelligent management, Efficient production.
As part of the upgrade strategy of Lumlux Intelligent Manufacturing Workshop, this system supports the approval, management and issuance of electronic work instructions, which can play pictures, Word, Excel, PPT, video animation and other files. Electronic management has greatly improved the production line exchange rate. The E-SOP system also integrates the Andon call system, equipment spot inspection and ESD anti-static monitoring functions to optimize the production process in many ways, thereby improving production management efficiency and product quality.

●Intelligent Assembling Line for LED Grow Light
Intelligent assembling line for LED grow light, with "intelligence" as the core, integrates OT operation system, IT digital technology and AT automation equipment, connects the key links of intelligent manufacturing through intelligent control integrated system, and creates a new industrial IOT ecology within the factory. Here are some of the intelligent equipments:
Bionic mechanical handling robot: High-efficiency production bionic operation, Safe and intelligent.
In intelligent production, robots are introduced to replace human hands to complete cumbersome, monotonous, and frequent operations in a variety of complex environments, ensuring the quality and safety of bulky and bulky products in the handling process and saving labor costs.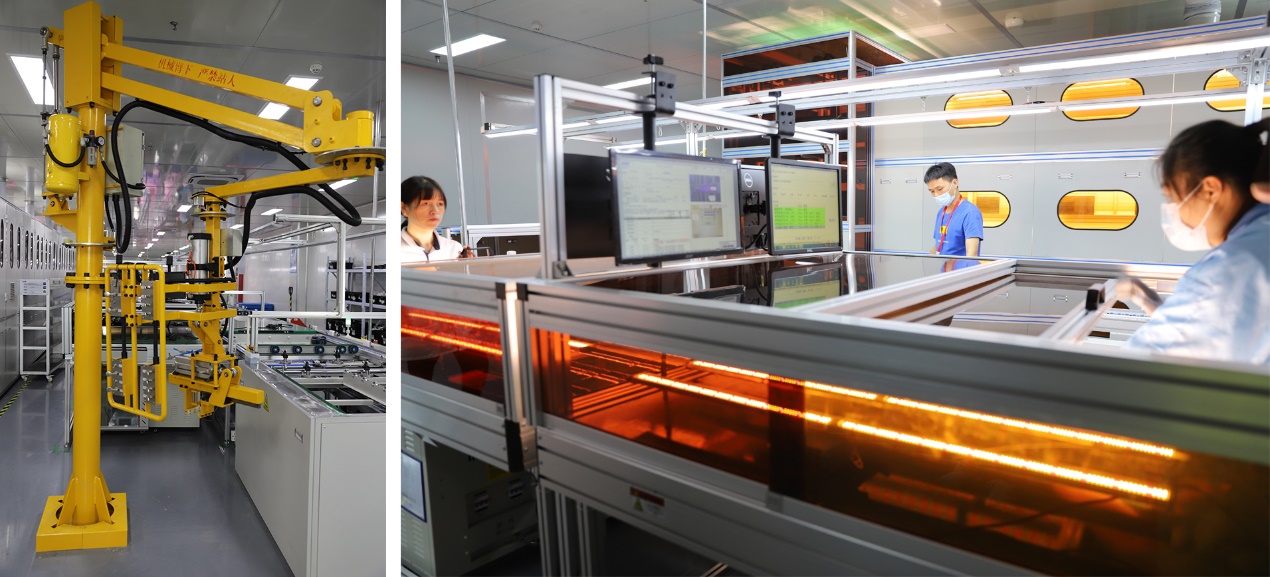 Glue dispensing robot: 360° operation, Refined process, Efficient production.
As an intelligent upgrade project of at Lumlux, glue dispensing robots can complete processes that cannot be done by humans. It improves production efficiency and product quality, at the same time, reducing costs and saving labor.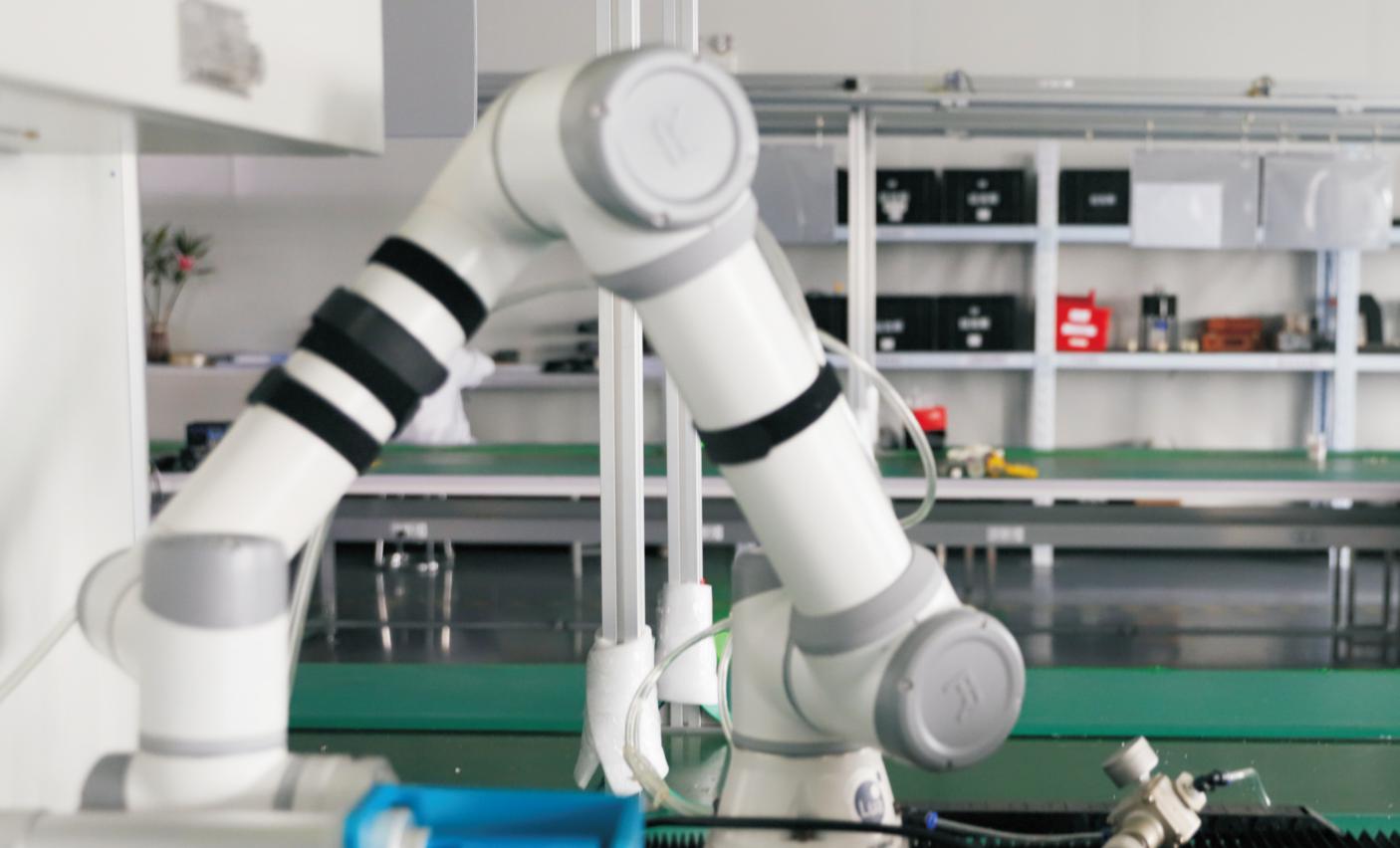 All-digital visible aging line: Intelligent control, Real-time data synchronization, Big data analysis.
The independent electrical control center touch screen and PLC control system are adopted, which can synchronize the real-time data collection and analysis of current, voltage, load and other data through digital control in the process of product aging, detect the product parameters and performance accurately and efficiently, improve the product quality and improve the production efficiency.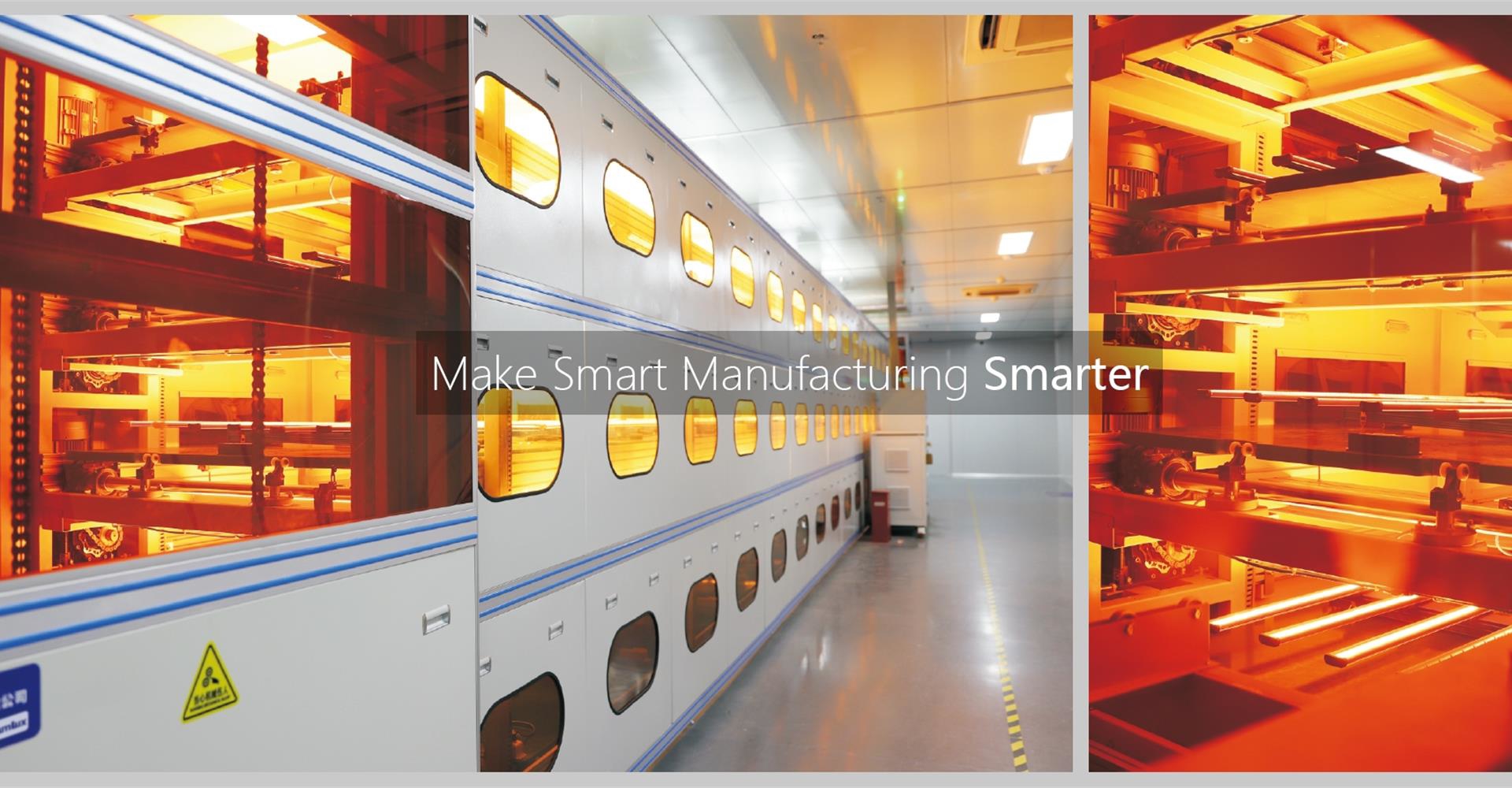 ●SMT Manufacturing Workshop.
The SMT manufacturing workshop has 5 automated patch production lines, adopting international advanced equipment, and has a 1.2M LED light source board patching capacity, which can achieve a daily output of 2.2 million SMT points. The use of the SMT automated production line has effectively improved the efficiency of mass production of products, and reduced the rate of product defects while saving labor costs.
In 2020, the SMT manufacturing workshop will undertake the "Digital Twin Public Relations Project for Optimizing Production Processes" from "Jiangsu Province Industry and Information Industry Transformation and Upgrading" special project initiated by the Jiangsu Provincial Department of Industry and Information Technology, and the project has been completed in October 2021.

See below introduction for Jiangsu Provincial Industrial and Information Industry Transformation and Upgrading Special Project.
Project name: Digital twin research project for optimization of production process
Project Management Unit: Department of Industry and Information Technology of Jiangsu Province
Project undertaker: Lumlux Corp.
In October 2021, the related digital twin technology research has been completed to realize simulation modeling, production process automation integration, and production process optimization:
◆ Established the digital and simulation-driven two-way mapping model of the industry's production process, and the construction technology of digital twins;
◆ Formed the ability to calculate and solve the model, the ability to integrate the digital twin of the production line with field automation, and support mainstream industrial field protocols and connection specifications;
◆ Built on-site automation and integrated service capabilities, and have the ability to carry out application verification based on the management of the entire production process (purchasing, production, inventory, transportation, etc.).
◆ Formed a typical industry digital twin system and exchange data with mainstream business information systems such as CRM, ERP, WMS, MES, etc. within the whole factory.

---
Post time: Dec-02-2021