4 more of our LED Grow lighting fixtures have been DLC listed. Stay tuned and more to come! We design and tailor the LED driver inside to ensure best performance for our premium fixtures.
As a recognized experienced product and solution provider, we have long been caring about the energy saving not only for our LED grow lighting product line but also for the industry.
By choosing DLC listed products, your cultivation projects could get incentives from your local government, thus further lowering your investment and increasing your ROI.
Below are our most updated DLC listed LED fixtures:
600W: Mode#:LFHL600I0WRK03
600W: Mode#:LFHN600T0WRD02
480W: Mode#:LFHN480T0WRD03
600W: Mode#:LFHL600T0WRD51
(The above models are only for North America)
Just check it out with us. Our services also include ODM and OEM. Equipped with automated production lines, our capacity reaches 80,000pcs/Mo. We are ready to help if you have question.
Lumlux, born for grow!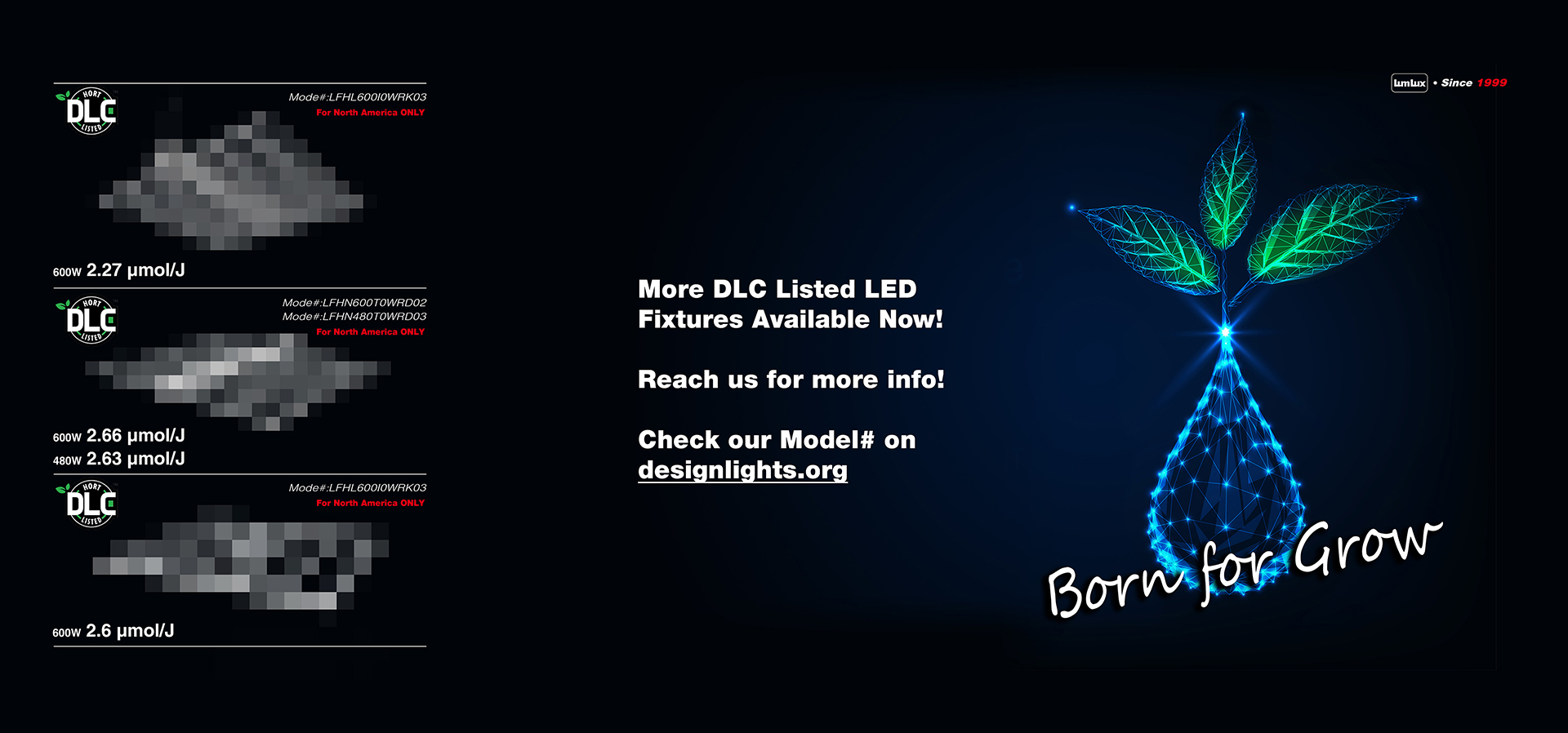 Come to us for product brochure with more product information about our Led grow lights and see what Lumlux can do for you:
LUMLUX CORP.
sales@lumluxlighting.com
+86-512-65907797
---
Post time: Mar-08-2021